5 Things I Learned About Myself And Attachment
 
Lessons from Dr. Thompson's Attachment: Shame and the Embodiment of Beauty workshop.
By Pam Stroup
On September 16, I attended an LCI workshop entitled Attachment: Shame and the Embodiment of Beauty, featuring local psychiatrist and author, Dr. Curt Thompson. In his book, Anatomy of the Soul, Dr. Thompson writes of attachment, "in order to fully engage our relationship with God, it is most helpful to be fully aware of the patterns by which we have attached to our primary caregivers. The ways we have connected have important correlations with the structure and function of our brains."  I wasn't sure what to expect from the workshop, but he had me spellbound much of the time.  I was intrigued and a bit overwhelmed with the content, inspired by the application of the material to the Bible and the Story of God, and touched by his own vulnerability.  Also, my own emotions were engaged.
Five things I learned about myself and attachment
1. Being attuned to our senses and nonverbal expressions is part of the healing process.
I'm not even sure what he was saying, something about 'paying attention to what you are feeling in your body' when an overwhelming urge to cry nearly escaped before I called it back. A story that Dr. Thompson was sharing struck a chord. Resonating with the implication of his words, I realized this might explain some of the symptoms that have been bubbling up as time and age grow longer; symptoms like the desire to be someone's favorite and the feeling that I am invisible.
While I may have been able to avoid thinking about them, I wasn't able to deny the physical response I was having. Interestingly, as the workshop continued, Dr. Thompson shared that being attuned to our senses and nonverbal expressions is actually a part of the healing process.
2. Relating to God is insecure – Jesus came to change that.
Dr. Thompson spoke gently, but masterfully about how the beauty of attachment happens within the body of Christ. This is a beautiful picture of what could be.
He also added that healing is most often disruptive. I am discovering how the Bible is an attachment document and how faithful, loving, and reliable Jesus is as I consider His questions to me: "Where are you? What are you looking for? Do you love me?"
One of my favorite comments at the workshop was, "If you fix your eyes on Jesus, you will see Jesus' eyes fixed on you." I'm not invisible!
If you fix your eyes on Jesus, you will see Jesus' eyes fixed on you.
3. The movement toward secure attachment brings justice.
Dr. Thompson shared that the recent events in Charlottesville were a display of insecure and dismissive attachment run amuck. However, I felt hopeful as he shared that the movement toward secure attachment brings justice. As I work with Jesus to make sense of my life, I can reach out to help others make sense of theirs. And isn't that the truth of the Gospel?!
Several practical suggestions were offered to improve our ability to connect with others. One of those suggestions was a simple idea to say 'thank you' to someone for doing something for you after a period of time has passed. This strengthens our connection with each other because it lets the people you thank know they've been on your mind and you still care about them.
4. If you're helping people, your attachment style will come front and center stage.
Our own attachment styles influence the way we listen, hear, and relate to others. Dr. Thompson shared that he thinks the best thing parents can do for their children is to make sense of their own lives. Even those closest to us benefit from our courage to look at our own attachment styles and the reasons we connect (or don't) with others the way we do. This work can take time and be disruptive.
Our own attachment styles influence the way we listen, hear, and relate to others.
He went on to say that we all have a range of emotion we can tolerate. This range is referred to as the window of tolerance. If my window of tolerance is narrow, I may worry about having feelings I can't tolerate or find a way to escape. Parents working to help expand that window of tolerance in order to encourage their children to feel and work through conflicting emotions requires secure attachment. (More on this in Dr. Thompson's book!)
This teaching became clear to me as I have observed how young adults enter into or avoid conflict in relationships. It also applies when I acknowledge my internal response to someone sharing something I disagree with or find uncomfortable to hear.
5. We can change. Attachment styles can move from insecure toward more secure.
I look forward to continuing this journey with Jesus. And I invite you to join the journey of making sense of who you are and how you relate to others.
If you're interested in helping others, are on your own journey of making sense of your life, or perhaps are just beginning to feel something stirring within, please consider attending The Glorious Mess Seminar on October 21 at McLean Presbyterian Church or November 11 at New Hope Church in Lorton.
Many (including me) have started with this foundational LCI training seminar to uncover glimpses of their messiness and vistas of God's glory. It has proven beneficial for all who attend–not only for those who are interested in lay counseling!
Click here to learn more or sign up for The Glorious Mess Seminar.
"And I am sure of this, that he who began a good work in you will bring it to completion at the day of Jesus Christ." -Philippians 1:6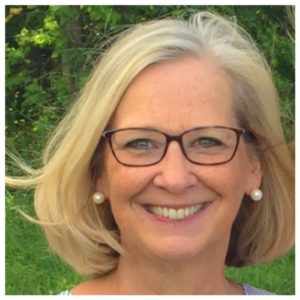 For 18 years, Pam Stroup served on staff in various discipleship ministries at a local church. In 2016, Pam joined the Lay Counselor Ministry team and began to engage in the 3 levels of Lay Counselor training. Pam strongly supports LCI's mission to prepare Christ followers for the care of others. Today, she continues to mentor younger women and enjoys being a listening ear for those who want to share their journey with someone. Pam has four adult children and two grandchildren, and is enjoying the transition into a new stage of life with her husband, Steve.  Pam currently resides in Falls Church, VA.